2022 Southwestern Grand American
The Jones at the 2022 Southwestern Grand American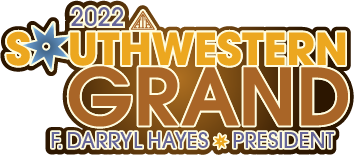 Manitoba shooters Katie Jones and dad John represented Canada very well at the 2022 Southwestern Grand held at the National Shooting Complex in San Antonio, Texas from April 5-10. The pair drove 24 hours straight to arrive at the National Shooting Complex the afternoon before the shoot started. The drive was an experience Katie describes as "fun" with a hint of sarcasm noted.
Katie reports that the daily temperatures were perfect but the wind was almost constant with a few days getting over 50 km/ hr. However, based on their scores and list of trophies won, the wind didn't affect them too terribly.
John won 3 Handicap trophies in the tournament including a shoot-off win in the 19-21.5 yardage group in the Handicap Championship. John also won D Class Champion in the Singles Championship.
Event 8 Handicap: Senior Veteran. 92
Event 11 Handicap: 19 - 21.5 yardage group. 88 (won after two shoot off rounds)
Event 13 Singles Championship: D Class. 188
Event 15 Handicap: 19 - 21.5 yard yardage group. 92 (won in a shoot off)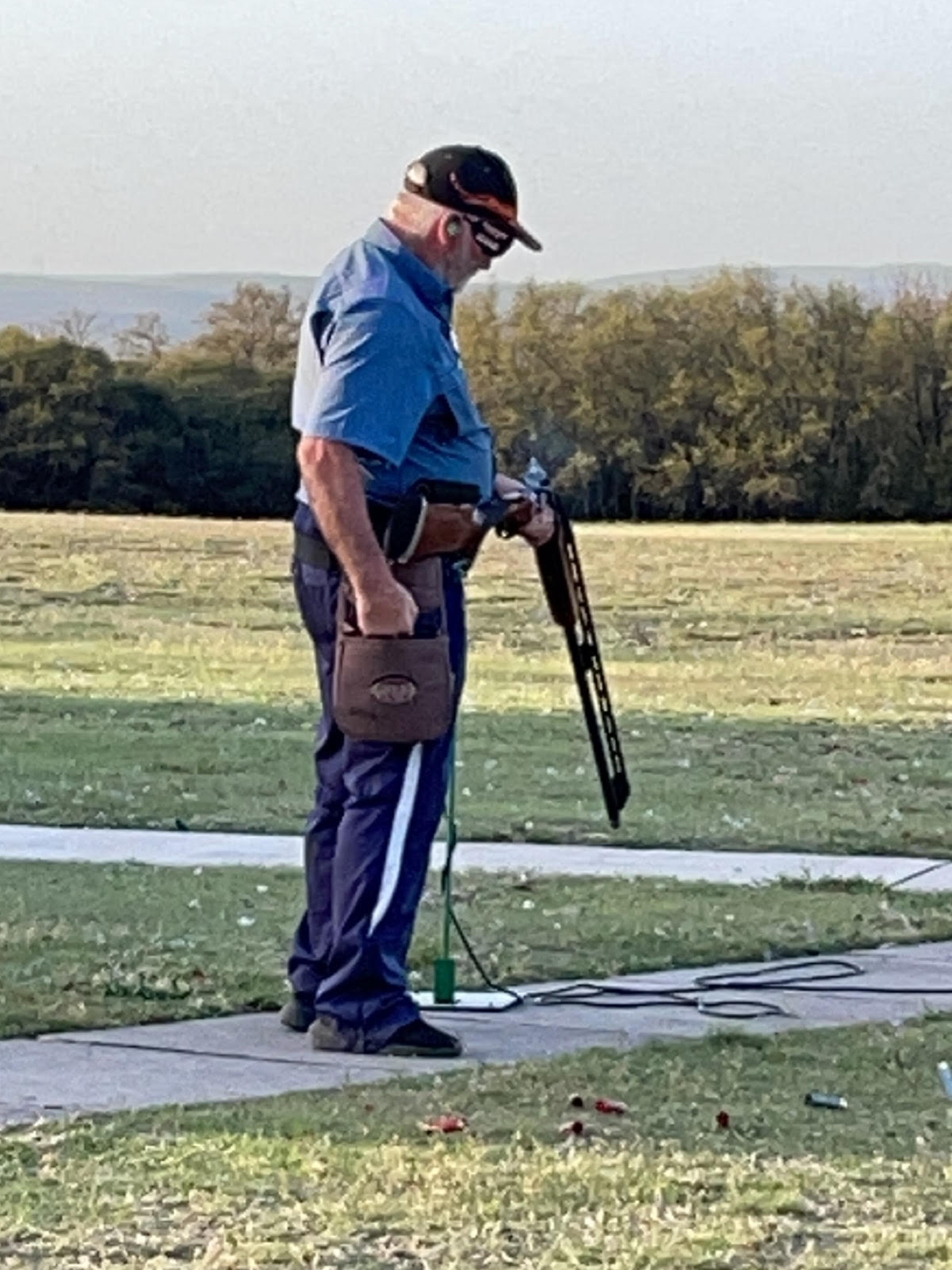 Katie shot very well in the tournament winning a total of 15 awards including a Lady I, Lady I Runner-up, Class or Place trophy in all but one event. Katie's impressive trophy list includes:
Event 1 Singles: Lady I. 99
Event 2 Handicap: 22 - 24.5 yardage group. 93
Event 4 Singles: Lady 1. 95
Event 6 Doubles: B Class. 93
Event 7 Singles: Lady I. 96
Event 8 Handicap: Lady 1. 93
Event 9 Doubles: Lady I Runner-up. 92
Event 10 Singles: Lady I Runner-up. 98
Event 11 Handicap: Lady I Runner-up. 86
Event 12 Doubles: Lady I Runner-up. 92
Event 13 Singles Championship: Lady I. 198
Event 14 Doubles Championship: B Class. 96
Event 15 Handicap Championship: Champion. 97 (won in a shoot off!)
High Overall: Lady I. 1218/1300
High All-Around: Champion. 391/400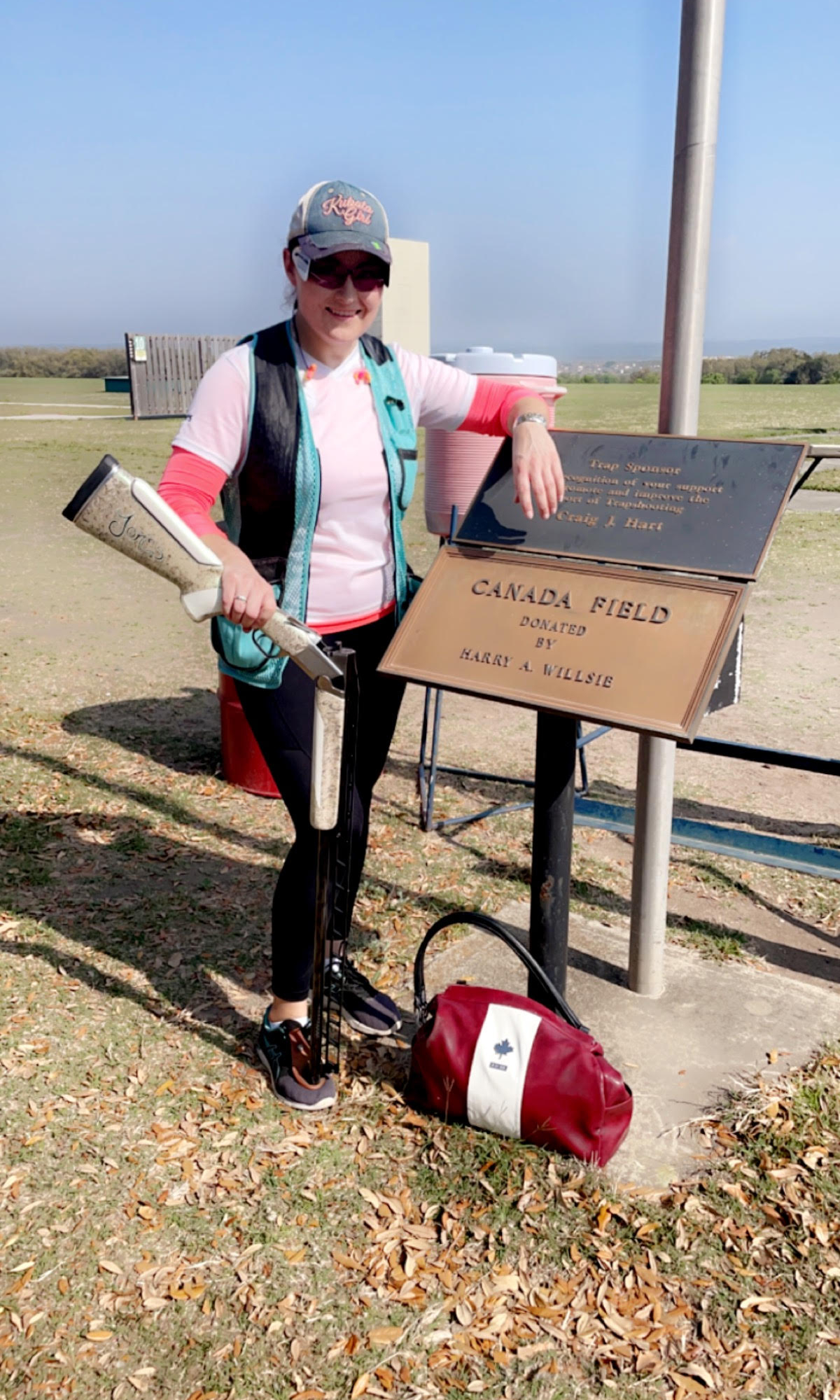 The Southwestern Grand Handicap Championship had 190 entries. Katie's 97 tied with 2 others for high score but the shoot-off only lasted 1 round. Katie shot a perfect score to win the Southwestern Grand Handicap Championship while the 2 other shoot-off participants shot a 24 and 22. Katie also earned 1 ½ yards during the tournament. A ½ yard during a preliminary Handicap event and 1 yard for her Southwestern Grand Handicap win. Katie's 391 total in the High All Around (198, 96, 97) was 3 targets better than the next highest score to secure the High All Around Championship win. It's also a personal best High All Around score for Katie.
Katie summed up the shoot in a few words. "I'm so happy about my Handicap Championship and High All-Around wins. To travel that far, make some new friends, gain yardage, get bumped a class and win some trophies, I couldn't have asked for a better week! The most exciting part is, because I won a Championship event, I now have my own parking spot for next year!"